Danny Dunlop
Danny Dunlop is a 22 year old filmmaker who was born and currently lives in London Ontario Canada. In 2011, his short film, Entrada, won Honorable Mention in the Science Fiction category at ITSA Film Festival.
So we decided to find out more about what makes Danny tick and how his creativity is enhanced through other filmmakers, actors as well as his own life.
ITSA:  Is the process of making a film one of self-discovery for you?
DANNY: I think anything you spend time and effort working on will obviously be a reflection of yourself in some way, I think thats necessary for a film to be relatable.  It has to come from somewhere real.  More than anything, however, I find that the process is more about discovering the story, characters, and themes.  As the process carries on you find yourself looking at it in different ways and from different angles to the point where the finished product may be nothing like what was on paper, but it's a far more insightful and meaningful work.
ITSA:  What age were you when filmmaking went from a hobby to something else?
DANNY:  I've been making shorts with my friends since elementary school and all through high-school.  I've spent the last four years in school for television production, and on the side I've continued to make my own short films.  It wasn't until the past year or so that I finally got up the courage to send my work into film festivals.  I've always wanted to be involved in film, and the reception I've had recently has been pretty overwhelming but also incredibly encouraging.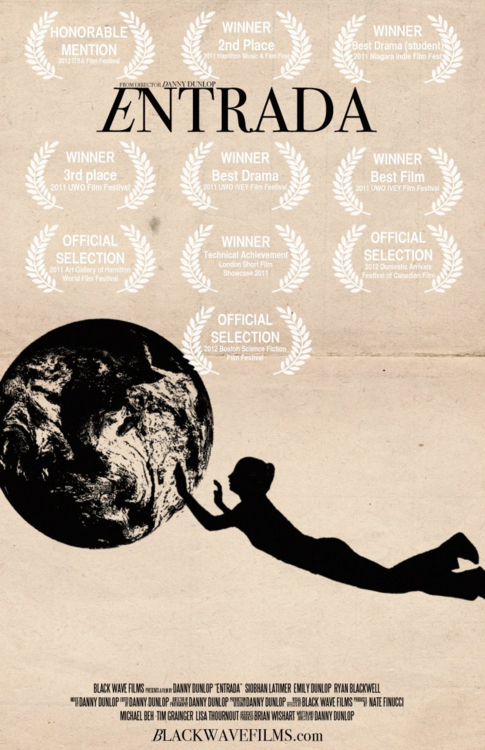 ITSA:  What limitations do you have when working on a film?  Or what area would you like to learn more about?
DANNY:  Any limitations always come down to budget.  I write with no limitations or restrictions in mind. I never know how I'll do what I'm writing, I just hope I can figure it out later.  I work on extremely small budgets (My last short Peter Goes To Hell cost me about $2.50), so its always a difficult process figuring out how every aspect can be done to the scale I imagined without having to go broke.  It's usually the reason I make one or two projects a year instead of the twenty I'd like to; the planning can take a while.
ITSA:  How do you finance your films?
DANNY:  If ever there's something I need badly enough that I can't fake or fix in post, I can usually manage to get the funding together.  In the past I've had a lot of help from my family.  I've even had some friends chip in to help out with costumes and props, or submission fees.
ITSA:  As a creative person, you have to be faithful to your own vision.  Is there a time when you haven't been true to your art and self-expression?
DANNY:  When a project can take anywhere from a week to a few years to complete you have to stay true to what you want.  If you're putting in that much work only to cut corners and change your vision to appeal to others, it cheapens the whole thing.  Things do naturally evolve and often times the final product is nothing like the script, but it has to be an organic process.
ITSA:  If money wasn't a worry for you, choose a leading actor and actress to star in one of your films.  Why?
DANNY:  Tom Hardy and Marion Cotillard.  Listen to either of them speak and you'll know why.  Also Gary Oldman.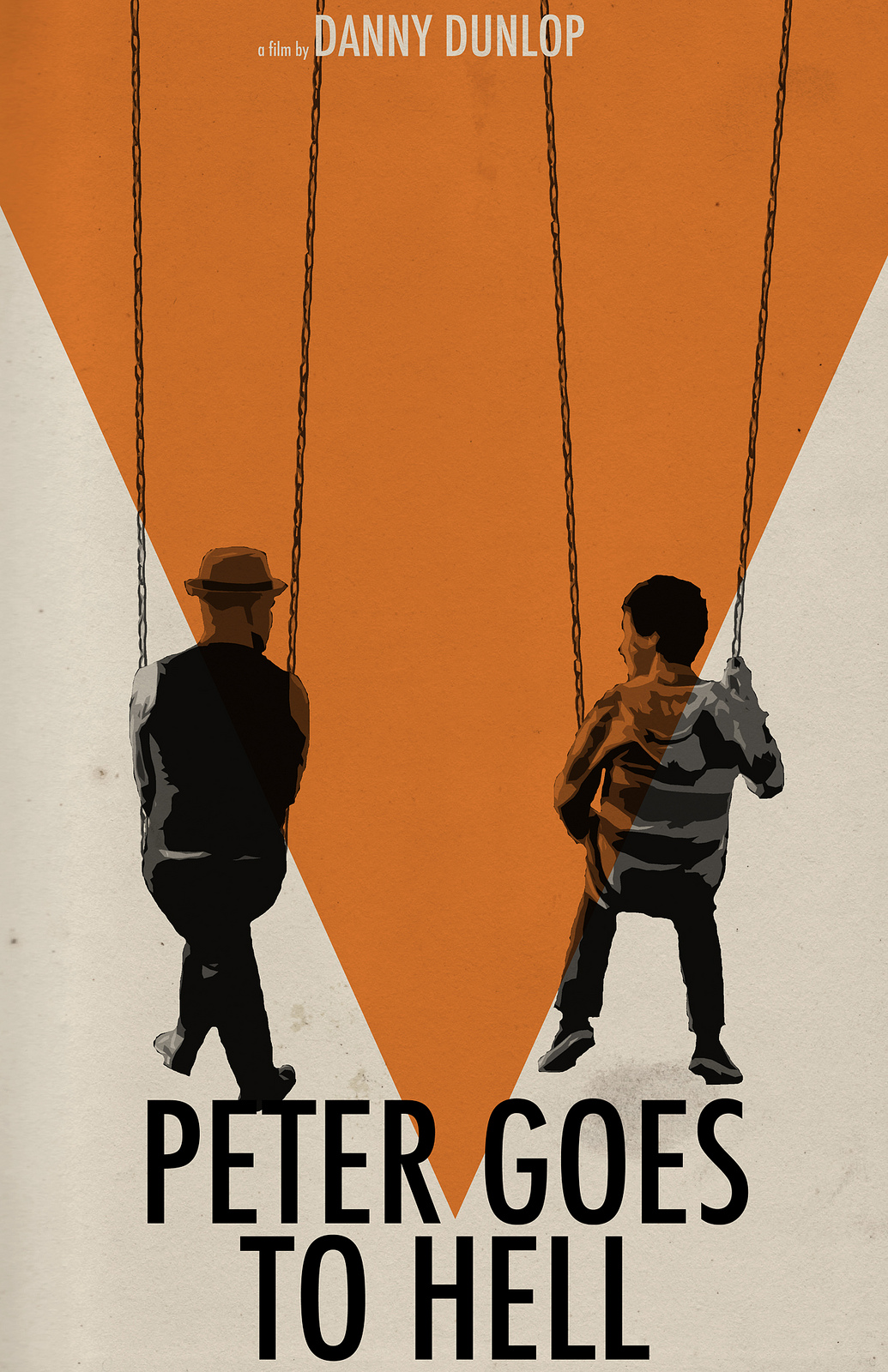 ITSA:  When did you make your first 'real' film?  What made that film feel different than others? 
DANNY:  It's hard to say when I made my first 'real' film.  I've always taken it very seriously, but until recently it's been tough to do things how I see them in my head.  In high-school I always wanted to make dark dramatic stuff, but when you only have access to 16 year olds it's hard to make something anyone will take seriously.  I stuck to comedic stuff for a long time, but I had a lot of fun with it.  In grade 12 I made a 30 minute adventure comedy called Space Movie.  I think that would be the first time I really dove headfirst into a project.  Looking back I cringe watching most things I've made.  I don't really acknowledge much beyond the past year or two.  I think my short film Entrada (my entry to last year's ITSA Film Festival) was the first film I really felt like I had control over to do how exactly how I wanted.  I only had 5 days to write, shoot, and cut that one, but the amount of effort everyone put in sort of blew my mind.
ITSA:  College or no college.  Do you recommend it for filmmakers?
DANNY:  To be perfectly honest by the time I started college I had taught myself a lot of what we went on to learn in regard to all the technical stuff.  However, I found it a very encouraging environment because for the first time I was working with a big group of people all wanting the same thing.  We all had big ideas but no budgets or know-how to pull it off just yet.  Some of the best times I've ever had were working overnight at school for days on end with groups trying to finish some overly ambitious project we thought we could manage.  I think college is a good place to go for any filmmaker, you need that sense of community and those like-minded people helping you out to get anywhere.
ITSA:  What are some qualities you have that have made it easy for you to make a film?
DANNY:  I don't think its ever easy to make a film.  I just have a drive to tell a story thats different and that I haven't heard yet.  I think thats the most important thing.
ITSA:  In your eyes, what or who is a director?
DANNY: I think a director is just that: a storyteller.  I think there are far too many people these days who are a director simply because their business cards or websites say so.  A director is someone who takes a story and finds the best possible way to give it to the audience.
ITSA:  What skills do you think are necessary to help a filmmaker make it in Hollywood?
DANNY: On a personal level as long as you have the drive to do it, and to do it better each time without holding back,  I think you've succeeded. Whether or not anyone in Hollywood will ever notice or care is a different issue.
Danny's advice to new filmmakers: "Never worry about what you can't do.  Ambition is far better than production value."
Visit online: http://blackwavefilms.com/